About The 400 School, Inc.
Dan Riehl - Founder, President and Lead Instructor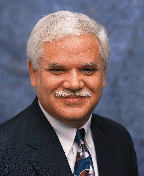 Dan Riehl is the President of The 400 School, the industry leader in IBM i, iSeries and AS/400 technical training. Since 1988 Dan has been developing and teaching classes related to AS/400, iSeries and IBM i Operations, Administration and Programming.
The 400 School, Inc, was formed in 1996 as a subsidiary of the security software provider The Powertech Group, which Dan co-founded in 1996.
Dan has been a Technical Editor and author for System iNEWS Magazine for over 20 years. There he wrote numerous articles related to Security, Systems Management and Programming.
Dan's Security newsletter for IBM i, The SecureMyi Security Newsletter, is published monthly. It contains Feature articles, videos, IBM i Security related News and Events.
Included among the award winning books that Dan has written are:
AS/400 PowerTools (Volume I & II)
Control Language Programming for the AS/400
Control Language Programming for the IBM i
The Desktop Guide to AS/400 Programmers' Tools
Power Tips for OS/400 Security
The 400 School Teams up with SecureMyi.com to present the finest in IBM i Security Training.
The 400 School's Security and Auditing classes are presented in cooperation with The IT Security and Compliance Group (SecureMyi.com) .
The IT Security and Compliance Group is the premier provider of AS/400, iSeries, IBM i Security services and training. Security Audits, Security level upgrades, and custom Exit Program development are but a few of the services provided by this expert security services group.
The 400 School Presents the finest in Programmer Training in RPG IV, RPG III, Control Language and COBOL for the IBM i (AS/400, iSeries).
The 400 School has a full slate of classes designed to train your programming staff.
If you have a group of 3 or more students, we can bring these hands-on training classes to you, where our expert instructor will train your group at your facility.
If you have a large group to train, no worry. Our classes are geared to handle up to 12 students. We come to you and present these classes at your offices.
Live IBM i, iSeries, AS/400 Education at your office
At The 400 School, we specialize in presenting Lab-Style Instructor-Led Technical Education for the IBM i, iSeries and AS/400, LIVE customized to suit your special requirements at your location. This is one of the many reasons we are the education provider of choice for some of the largest corporations in the world.
Live Hands-On On-Line Training
Out Advanced On-Line Classroom allows us to present our Live Classes in a Hands-On Instructor-Led environment. Save on travel expense by attending one of our On-Line Classes. After the first class, all classes is that calendar year for any person from your company receives an automatic $200 discount.