Welcome to The 400 School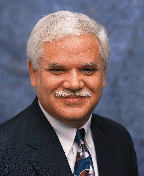 At The 400 School, we have been training IT professionals for over 25 years in IBM i, iSeries and AS/400 technologies including Computer Operations, System Administration, System Security, and Programming in RPG, COBOL, and Control Language.
We always present our Training Courses LIVE, whether in our advanced Online Classroom for IBM i, or whether we come to your offices to present the finest in IBM i (iSeries, AS/400) training available anywhere.
Thank you for visiting and for considering The 400 School for your training needs.
Learning is an exciting adventure.
Dan Riehl - President and Instructor
Save up to 50% on Prodata Software
Student companies receive up to 50% off of software from Prodata.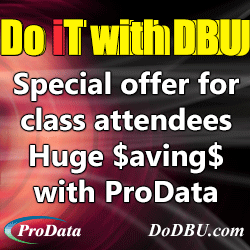 Who Are Our Customers?
At The 400 School, we specialize in LIVE On-Site and On-Line Instructor-Led Hands-On classes. Customization to meet your individual requirements is always a top priority for The 400 School.
The 400 School provides training to many of the largest corporations and organizations in the world, as well as Federal, State and Local Governments.
Lead Instructor
Dan Riehl
Dan Riehl is the President and Lead Instructor of The 400 School.
He has been a Senior Technical Editor and author for System iNEWS Magazine, where, for over 30 years, he has written numerous articles related to Security, Programming and Systems Management.
Dan is also the author and editor of the SecureMyi Security and Systems Management Newsletter.
Included among the award winning books that Dan has written are:
AS/400 PowerTools
(Volume I & II)
Control Language Programming for the IBM i
Control Language Programming for the AS/400
Desktop Guide to AS/400 Programmer Tools
Power Tips for OS/400 Security
Live Online Training
Company Discounts!
Yearly Training Discounts $200 OFF for the Entire Calendar Year
You pay Full Price for your company's first class in a Calendar Year. After that, all additional classes receive a $200 discount for the entire calendar year.

Special Bootcamp class discounts of up to $300 are available when Multiple Classes are selected.
Check our Online Class Schedule to view the upcoming schedule and to review class outlines and fees for the upcoming session.
Class size is limited to only 7 students, so please enroll early to reserve you seat in the class.
Training Partners
The 400 School has partnerships with other training providers and with IBM Business Partners and Re-Sellers.
For information about our Training Partner program, please contact The 400 School, Inc.