Welcome to The 400 School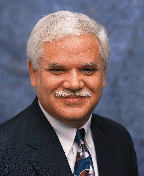 At The 400 School, we have been training IT professionals for over 25 years in IBM i, iSeries and AS/400 technologies including Computer Operations, System Administration, System Security, and Programming in RPG, COBOL, and Control Language.
We always present our Training Courses LIVE, whether in our advanced Online Classroom for IBM i, or whether we come to your offices to present the finest in IBM i (iSeries, AS/400) training available anywhere.
Thank you for visiting and for considering The 400 School for your training needs.
Learning is an exciting adventure.
Dan Riehl - President and Instructor